Structured Wiring Services
Starting with a strong structured wiring foundation is crucial for building security, intercom, telephone, computer, surround sound, home theater, and home automation systems. Security Consultants Unlimited can provide effective structured wiring that will be reliable and expandable for many years to come.
---
Structured Wiring for New Residential Construction
Structured wiring adds incredible value to a new home. With a solid foundation of structured wiring, a home can be enhanced with incredible features, such as:
---
Home Automation

Security Systems

Whole-Home Audio

Intercom
Telephone

Computer

Surround Sound & Home Theater

& Much More
---
Perhaps the biggest benefit of structured wiring is that it can easily be expanded upon, adding long-term value for homeowners and builders.
Who knows what amazing technologies the future has in store? Make sure your home is prepared with structured wiring designed to fit your evolving needs.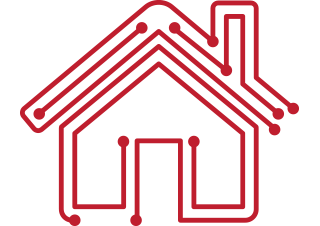 Customizable Solutions from Security Consultants Unlimited
Everything we do is customized for your specific project. When you work with Security Consultants Unlimited, you don't have to pay for extra services or products that you don't need. You will get the highest quality workmanship along with the best equipment available, all tailored to your specifications.
At Security Consultants Unlimited, we're committed to developing long-term relationships with all our clients. The top priority of all our staff is to provide unmatched service before, during, and after installation.
Get Your Free Estimate
Get the structured wiring services you need for your next project. Reach us at 540-982-0639, or click the button below.
Contact Us